Like every other online cricket game, this site lets you play with 11 players. But Dream11 offers you to select your own list of players from different countries and make them a team. It is the world's first graphical fantasy cricket game. You can the owner of that Dream team you created.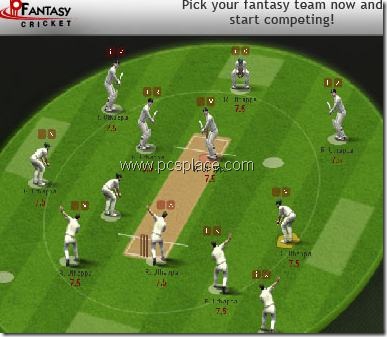 To make your own cricket team, go to www.dream11.com and register there by providing your username and mail ID. Log in to your account and pick your team by selecting players by browsing through the flags. Each country flag will show their players and you can select the ones you like based on the profiles of cricketers which has their statistics. You can use these players to play T20 matches.
You can even compete with your friends and along with that you can find live cricket updates. If you don't like T20, you can even create your own tournament. There is also an option to play other games like Flop OPL stars etc , which you can access through menu > games.