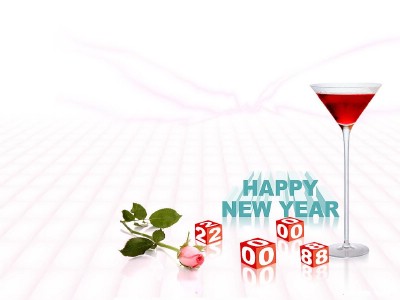 Wishing all the people in the world a very Happy and Prosperous New Year-2008.
May this year bring you all that what you dreamt of and make you successful in what ever you do.
Well, I am not a guy who believes in New Year resolution's and all as resolutions are meant to be broken. 🙂 . But this new year will be special for me because it will be the first new year for my blog. I have started this blog three months ago and have learned a lot in these 3 months. There are some things which I am planning to do in 2008 like to
Get a good page rank.
Increase the traffic.
Earn some bucks.
Improve my knowledge.
Get popular.
Be happy.
Last but not the least write good posts.
You can consider these as my "BLOGOLUTION". It is my word for resolutions involving blogs. Mainly I will be concentrating on the content of the blogs as i think that I should improve a lot in that field and also I will be more regular in updating the blog. As I have installed a good theme ( Atleast I think its good ) I will try build up traffic for my blog.
Apart from the blogging I am going to face the toughest semister of my engineering and I also have placements ahead. So I should be preparing for all these things sparing a considerable amount of time for my Blog. Other than all these stuff I should get some fun in my life and am also planning to visit new places and do new things.
Wow! I think thats a long list of things To-Do and I hope this New Year will make all my wishes come true and make me and my blog stand out in blogosphere. So, Good Bye 2007..!! and Welcome 2008..!!