For all you gamers out there who like to play casual online games on your computer, we found the website for you! Daily Games has many free online games, which will definitely keep you entertained for a long time. All the free flash games here are simple point and click games and anyone from any age group can play them.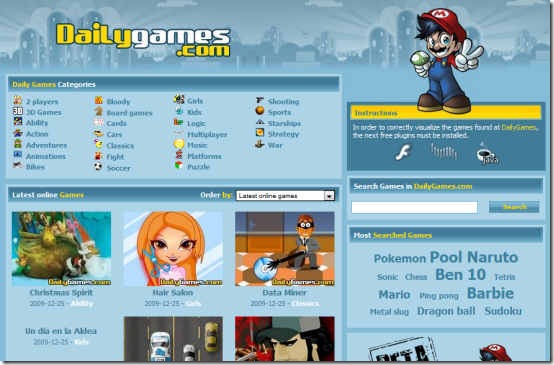 These games range from different genres such as puzzle, action, strategy, shooter, word and card games which can be played online and you don't need any high-end graphic cards or heavy system resources to play these games. All  the games here are flash based and they can also be downloaded to your pc.
You will be surprised by the range and variety of game on this site. Some of the games you can try are Revenge of  the Stick, Throwing  Shoes at George Bush and many more!  So  take a little break from work  and check  this site out,  just make sure your boss doesn't catch you cause then you'll be in for it!