Omegle, an online application lets you talk to strangers anonymously. Although talking to strangers is never a good option, you can try this if you have ample time to waste. You can make new friends through this. You don't need to register and its free to use. In order to access this website all you got to do is, go to the website and click on the "Start a Chat" button.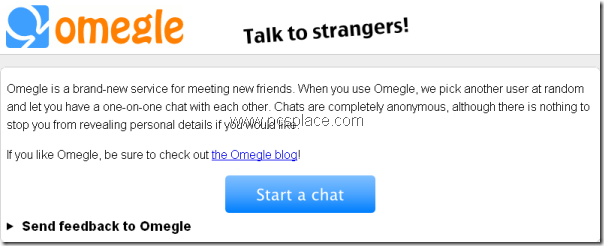 It takes you to an interface where some random person is connected with you and you can chat with him/her. If you don't like the stranger you are chatting with you can disconnect and start a new chat with another random stranger. You can meet new people online without revealing your personal details. You can even save your chat logs and can send feedback. Anonymity is the feature which makes it special.
Note: This can be used to pass time but be careful as you might come across some very rude people who can abuse you for no reason. Also be careful if you are revealing your personal details. Its better to use it as just another means of entertainment by not taking it seriously.
Give it a try at http://omegle.com/