They say that Mac is meant for artistic people. I am not sure if that can be labelled as a concrete truth, but yes, Mac is popular among  musicians, photographers, movie makers, designers.
We have listed some of the best apps for fashion design software for Mac recently, and in this post we would be siting some of the best Interior Design programs for Mac. This list covers all sorts of interior designing apps. And if you are into home designing or interior designing business and you own a Mac, then this list would prove to be of some real help.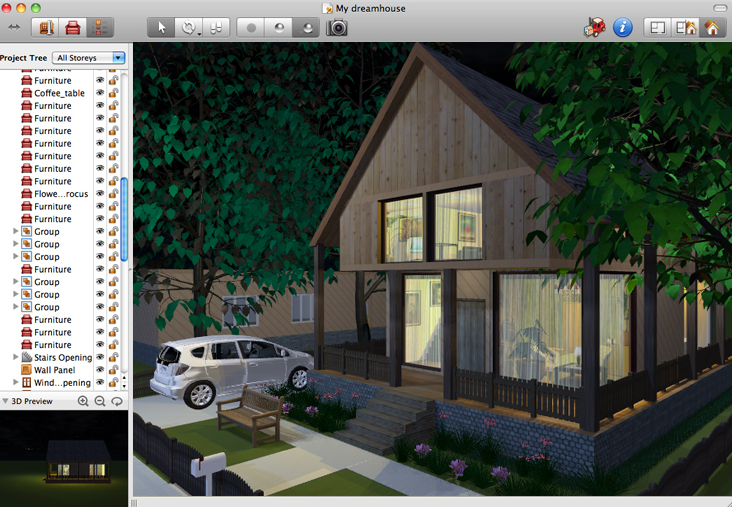 Top Interior Designing Programs For Mac
This is a 3D interior designing and modeling program for Mac. This is a powerful tool to design interiors. With incredible library, its lets you put your thoughts in display. And users do suggest that with this program, designing becomes so much fun as its so very easy to use.
It even lets you use things from other 3D applications, alter the used furniture, customize the whole setup, and much more. A great package overall.
Here is an incredible home designing app for Mac which comes in two editions, Standard and Pro. It lets you make sketches, do realistic designing of the interiors and put some external elements like environment, car etc. Its gallery includes 2D floor plans, 3D objects like sofas, lamps, tables etc., roofs, floors, dormers, realistic 3D environment, and much more.
Its internal tools let you make stairs, add things, make things look real and helping you reflect the whole designing thing in such a way that your client gets a clear picture of what you wish to offer.
As the name suggests, its meant for planning a home. My Four Walls is one of the incredible application list by Synium. This app has a tag line saying, Plan your Home – the Mac Way! And I guess, that it lives upto the expectations. It lets you put up plans on paper, realistic 3D views, vast library of objects like library stuff, furniture, much more.
Its customization tools let you play along with your plans in number of ways until you get to your final plan in terms of looks and budget.
These three tools are one of the best interior designing apps for Mac that I have come across. There are many more available on Internet. But everything boils down to a simple fact that it should be affordable and purposeful to you. Do make a wise choice!