PST stands for Personal Storage Table which basically is the format of MS Outlook messages. Since Outlook is one of the most popular email client used on the planet, you would definitely land up into a situation where you would need to read PST files or convert PST files on Mac.
If you have found yourself in the above mentioned situation, then check out the free Mac app named as PST Bridge. PST Bridge is basically the integration of two app, one lets you read the PST files on Mac without Outlook, and the other lets you convert PST Files On Mac so that you can use it on your Mac machine.
You would use its Viewer mode, if you are not in a mood to stop using Outlook. And this app would let you read those PST messages on Mac. Its just like having a tool on your Mac to continue reading PST files.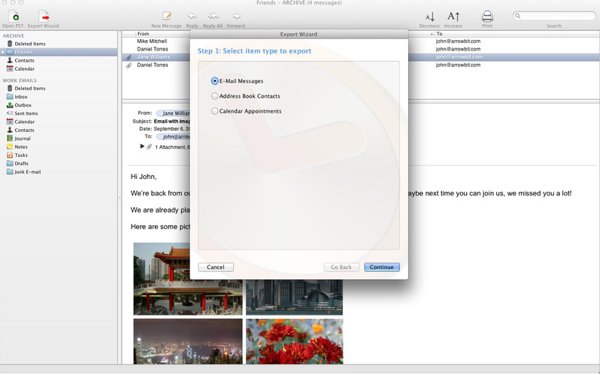 And apart from this, PST Bridge can be used in Exporter mode. It lets you convert PST files to MBox files which can be used with Apple Mail, Entourage and few other email clients. Apart from that, this mode also lets you export contacts in vCard format. It also lets you export calendar to iCal app.
If you work on two different computers, and use Outlook on one of the machine, then PST Bridge is a must have app for your Mac. Its like a one stop solution for managing PST files on Mac without Outlook. And since its free, I would like you to give it a try.