I am a huge self proclaimed Apple fan, and have always stood by the fact that Apple's product are worth your money. But I always had doubts about iPhone series. Not that I did not like iPhone or appreciate it, but that fact that similar smartphones were and are available for lesser prices makes this whole deal a skeptical one.
What makes this whole idea of mine (and may be of many others), stronger is the fact that Apple comes up with newer version very often. There was a tweet that I read on the next day of iOS 7 release, which said, iOS 7 has got all the features that my 3 year old Android does. And somewhere down the line, many of us might agree to this fact.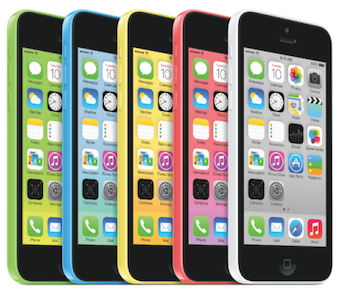 I am not intending to compare iPhone 5S with any other smartphones. Infact, my intention is put forth my view on iPhone 5S and the market scenario.
Below are some of my thoughts on the fact why iPhone 5S is waste of money or say, iPhone 5S is over priced:
iPhone 5S is said to be 40 times more powerful than its previous release. But do we really need a smartphone 40 times faster than one of the best smartphones in the market?
iPhone 5S is promoting its 8 MP camera, with 5 Element lens and Backside Illumination. Well, all this was there with its previous release too
Apple has been working so hard on incorporating better display, better cameras and innovative features, but its missing on one of the most basic requirements which is, Battery Life
You will surely find iOS 7 close to Android. And I am sure that an Apple fan won't like to appreciate this fact. And moreover, many of the iOS 7 features were introduced by Android long back
Why would I want to pay $300 or $400 for a phone, if I can get all those features for a better price?
Touch ID (fingerprint recognition) feature is surely an innovative move, but is this the only reason why you want a new smartphone?
Now it all boils down to a simple fact. If you really want to buy an iPhone (and do not own any iPhone now), then you can surely go for iPhone 5S.
But if you are planning to upgrade to iPhone 5S from your existing smartphone, then you have to give it a HEAVY thought because you have so many options in the current market. And if you do not wish to go for an iPhone only, then I would recommend you to wait for the next version.