As we all know that we do not have any jailbreak for iPhone 4S yet. But this does not mean that one cannot unlock iPhone 4S. This is an incredible trick we have come across, which lets you unlock iPhone 4S without jailbreak if it is on AT & T network.
This simple trick does not need any software and is as simple as you can think of. And the fact that it does not need you to jailbreak your device, this is the best way to unlock iPhone 4S I have ever come across. No tools, no tricks, no coding, nothing.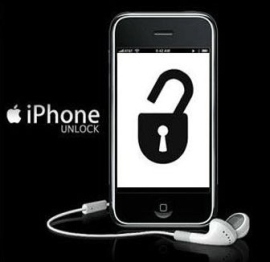 Steps To Unlock iPhone 4S Without Jailbreak On AT & T
To start with, insert AT & T SIM card in your iPhone 4S
Now dial 611 (Customer Care) and drop the call immediately
Switch your iPhone 4S to Airplane mode by navigating it in the Settings menu
Its time to remove your AT & T SIM card and then insert T Mobile SIM card
Now turn the WiFi ON on your iPhone 4S
During this while, make sure that you do not let your iPhone 4S detect any network automatically by tapping on the Forget This Network as your default WiFi network
Turn OFF the Airplane mode
Now your iPhone 4S will automatically look for any network. Then you see the Apple Splash screen which would be followed by Action Required screen
You will now see the E icon on the top left corner of the device which ensures that EDGE network is active now
Now wait for 20-30 seconds and turn off your iPhone 4S
Switch ON your iPhone again and this will direct you to Activation Required screen again
When you see just one signal bar, tap on the Use Cellular Connection button
Now remove the SIM card which will again take you to the Activation Required screen
Insert the SIM again and that is it, you have unlocked iPhone 4S
I know that it is hard to believe that one can actually unlock iPhone 4S without jailbreak. If your iPhone 4S is on AT and T network, try this out to unlock it. And the fact that you are not tampering its firmware, marks this as one of the safest ways to unlock iPhone.