I have not turned my Mac off since past 3 months and its running like a champion. But there have been times when I wanted my Mac to be turned OFF or turned ON automatically.
I am sure that you have felt such need (atleast once), to get your Mac started on its own or may be get it switched off on a decided schedule. Once you read the below steps, you would surely band your head with your palm and say, "Oh, there it is! How silly was I?"
How To Start And Shutdown Mac Automatically
Open System Preferences and click on Energy Saver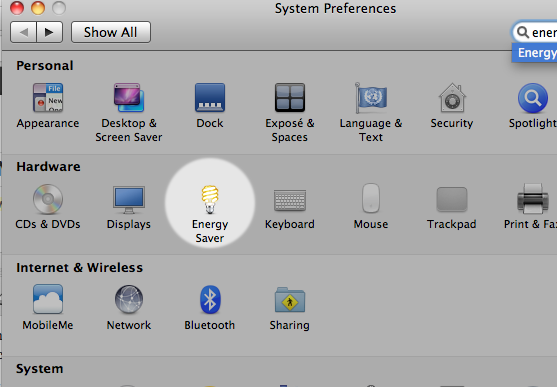 At the bottom right, you will find a button named as Schedule
Now you will see a checkbox labelled as Start up or wake using which you can schedule when your Mac would turn ON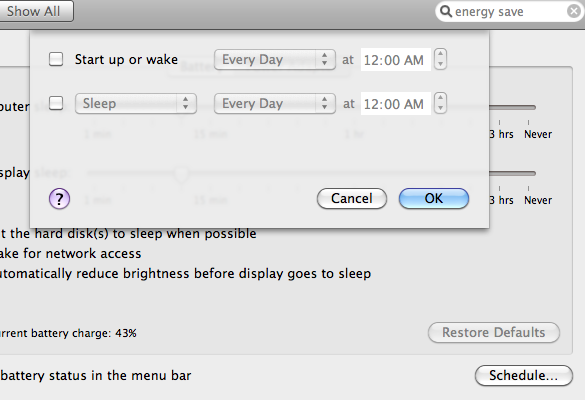 And you can put a check across second option to schedule when system would go to Sleep, Restart or Turn Off

Once all done, click on OK button
NOTE: If you turn off your Mac, its subsequent restart wont happen automatically and its pretty obvious
You can find number of third party apps (free) doing the same for you, but why do you need them when you can get it done without any outside help.