Mac App Store has proved to be an amazing repository for paid and free Mac apps. Mac App Store is huge and finding apps on it might not be an easy task. Here is an amazing way to find / discover / search apps Mac App Store.
Bodega is a free Mac app from Mac App Store which lets you find new apps for you Mac with so much of ease. It offers amazing user interface, which makes using it a pleasure. Once you use it, you might find it prettier and easier than actual Mac App Store user interface.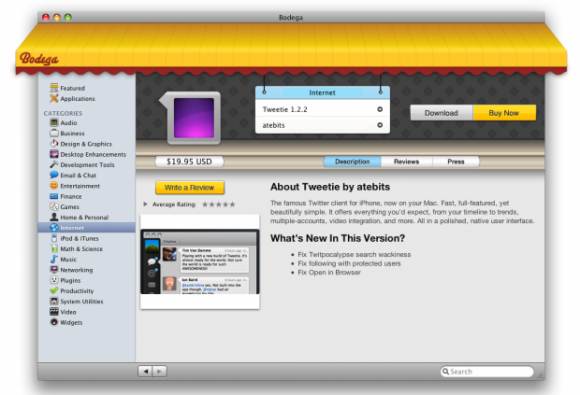 To discover / find new Mac apps, you need to type the keywords or the name of the app and Bodega will search for related apps and will list you out in a book shelf like order. It has its very on Featured section, which lists out the popular new apps on Mac App Store.
Bodega is worth trying as it offers you with an easy, fast and interesting way to search / find apps on Mac App Store.