Sn0wbreeze 2.4b1 is a powerful jailbreaking tool from iPad / iPhone. This iH8sn0w tool is capable to jailbreak iPhone 4, iPhone 3GS, iPad, iPod Touch 4G.
This guide would tether jailbreak your iOS device, so you would require to boot into tethered mode by the help of a utility namely, iBooty. We have shared number of guides to jailbreak iOS devices, so here is the one using Sn0wbreeze.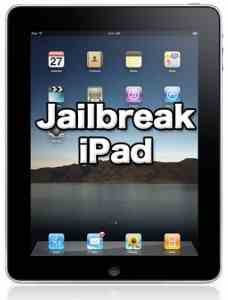 Things To Have
Download Sn0wbreeze 2.4b1
Download iOS 4.3.1 for iPhone 4
Download iOS 4.3.1 for iPhone 3GS
Download iOS 4.3.1 for iPad
Download iOS 4.3.1 for iPad 2
Download iOS 4.3.1 for iPad 2 GSM
Download iOS 4.3.1 for iPad 2 CDMA
Jailbreak iPad / iPhone iOS 4.3.1 Using Sn0wbreeze
Once you are done with downloading and installation of all the required files, launch Sn0wbreeze and navigate to the location to select the IPSW file.
This jailbreak tool with automatically verify the IPSW file before it moves ahead. Now, it would display you with two modes, Simple Mode and Expert Mode. So go ahead and click on the Expert Mode.
Now, click on the Build IPSW option. While this tool is creating the IPSW file, you can opt to play Pac Mac.
When its done, click on the OK button and follow the instructions to switch your iPad / iPhone to DFU mode. When it enters into DFU mode, its time to restore your device with the IPSW file that you have created.
So, plugin your iPad / iPhone to your computer and select SHIFT + Restore button in iTunes. And while doing that, make sure that you select the custom built IPSW file that you have created using Sn0wbreeze.
Once you are done with all the above steps, its your turn to boot your iPad into tethered mode. You need a small program, iBooty each time you reboot your iPad / iPhone. And for the first time, you need to tether boot it or else jailbreak apps wont work.
When you built custom iOS 4.3.1 firmware using Sn0wbreeze in the steps above, it extracts a folder named 'iBooty-for-iOS-4.3.1′ on your desktop. Follow the below steps:
Navigate to the iBooty-for-4.3.1 folder and launch the iBooty by double clicking on the iBooty.exe file

Now, choose your iOS device model and click on the Start button

You again need to switch your iOS device to DFU mode. So follow the below instructions:
Press POWER + HOME buttons for 10 seconds.

Release POWER, but continue holding HOME for 30 seconds.
Once your device is in DFU mode, iBooty will inject the required code to boot your device into a jailbroken state
That is it!