Sometimes you might find Caps Lock unnecessary. So have you tried disabling the same? If you are working on a Mac OS and want to disable find lock, then here is a tutorial for you. We bring you the step by step guide to disable caps lock on Mac OS X.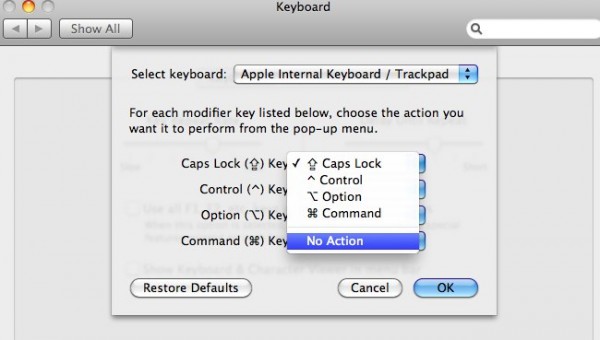 DISABLE CAPS LOCK ON MAC OS X
To start with, navigate to System Preferences on your Mac
There you will find a Keyboard icon in the Hardware section, simply click on it
Once the Keyboard window is opened, just give a glance. You will find a button labelled as Modifier Keys at the bottom right corner
The above step will direct you to a menu where you will find something labeled as Caps Lock. There, change its value to No Action as this will disable caps lock on Mac OS X
Instead of the marking the value as No Action mark is as Command, Option, or Control which will do the same
This is the complete tutorial to disable caps lock on Mac OS X.