Who does not like to play with pictures. I personally LOVE personalizing the pictures that I take. And in my venture to write on pictures, I copy pictures to my computer and edit them using some image editors. No doubt, this way needs lots of effort.
How about clicking a picture on iPad / iPhone and write on them straight away? Does not it sound interesting? In this post I have compiled some free iPad / iPhone apps to write on pictures.
The best part about these apps is that they are free and they are easy to use. Within no time, you will have what you wanted on your pictures.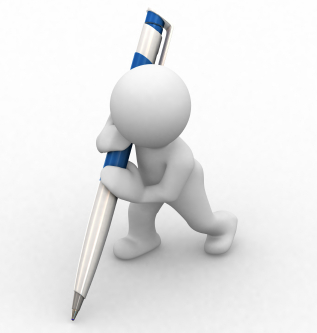 Free iPad / iPhone Apps To Write On Pictures
InstaFrame
As the name suggests, this app is meant for adding frames and text to pictures on iPad and iPhone. There is a PRO version available but its free version is good enough to meet your needs.
You can add frames using this app. In addition to it you can add text to it too. You can choose from 80 different fonts, give them different colors and rotate them the way you want. Meaning, you can have your pictures the way you want.
I'd Cap That
Sometimes pre structured quotations make pictures more funnier than your own words can. You can use this free app to add quotes on pictures on your iPad / iPhone. You get to choose from its quote bank which feature good number of quotations.
Photo Notes
Now this is an interesting app. Sometime just adding text does not meet your needs. You want some dialogue bubbles sort of designs to make pictures funny. Photo Notes lets you add thought bubbles, speech bubbles, smileys and clipart to your photos. Do not worry, it lets you add plain text of different colors and lets you rotate it too.
If you are aware of any such apps, please comment and share with the fellow readers.