When I started using Mac, I had a believe that it does not need an anti virus and I never installed one. But soon, the whole Mac fraternity on the planet was hit by a deadly virus. And that was the day when my believe broke into pieces.
Here I am sharing some useful stuff, or say security stuff. Yes, in this post I would be sharing some free Mountain Lion antivirus apps. I love sharing stuff about anti virus because I believe in the fact that prevention is better than cure.
I have shared a number of giveaways and number of posts on free antivirus. Its time for some free antivirus for Mountain Lion. We will continue with this post, and so that we can add more to our best Mountain Lion apps posts.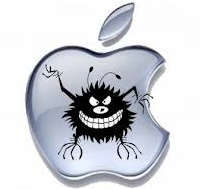 Free Antivirus For Mountain Lion
In the world of free Anti virus, Avast is a popular and an old name. Its free program for Mac offers a solid protection. Its features like email security, protection from spam, malware and other Internet spawned bugs. A wonderful protection suite!
When it comes to free antivirus, Avira is the name that you would be familiar with. Irrespective to the operating system, Avira has been offering its free services since quite a number of years. And the fact that it is pretty good has made it popular. Its worth trying!
When it comes to free security apps for Mac, ClamXav has always been there in the top list. And why should not it be? With simple user interface, free anti virus updates, toolbar shortcuts, scheduled scans, and much more. An old daddy in the category for security apps for Mac!
This is a Norton product. Yes, you cannot expect Norton to offer anything for free. This is a basic anti virus app for Mac which does the regular scanning, and remove the virus (if it fins any). And its regular updates offer you decent protection on your Mac machine.
I am currently using this, and I have to say that its incredibly light weight. Most of the present day's anti virus programs are marketed to be extremely light weight, but Sophos stands tall when its comes to speed. If frequently throws in its update packages which can be downloaded, in order to keep your program up to dated.
If you are aware of any such antivirus, then please do comment and share!