Now there are number of good iPhone and iPad games on iTunes which are free. But here is a chance for you to download paid iPhone and iPad games for free. But if you are thinking what would make a developer to offer his paid app for free, then these games will be available for limited period of time.
Nevertheless, you get to have these paid iPhone games for free for considerable period of time during which you can play them. So we have compiled a list of few games for iPad and iPhone which could be downloaded for free for some limited period of time.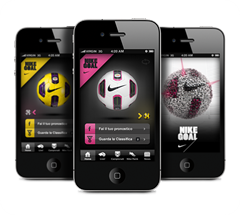 Download Paid iPhone and iPad Games For Free
ARMY OF DARKNESS DEFENSE
This is one of the few action games for iPhone and iPad where you get to witness number of amazing things like fighting against evil, traveling time, and other adventurous things to protect the Lord Arthur's castle. This game would also help you to build up your history little bit. 

BURN THE ROPE
It is an interesting iOS game which is completely fun and at the same time it is totally addictive. The developers say that "You will actually feel like you're burning a rope, yet there's no need for a fire extinguisher!". Get your iOS device loaded with it and see how you enjoy burning the rope.
EGG vs CHICKEN
Since the man started asking puzzles to himself, this has always been the toughest puzzle, whether it was chicken who was first on earth or it was the egg. Now the same puzzle pops out again asking you the similar question. Crack this puzzle before it cracks you.
There are number of other paid iPhone and iPad games available on Internet which can be downloaded for free for some limited period of time. But these 3 games are the best of which I have come across with longer period of promotion which lets you have them on your iOS device for longer period of time.