Celtx calls themselves as the best choice for media pre-production and this tags it as the best free text editor for Mac. This free text editor for Mac is up to the industry standard editors for writing which makes it a powerful editor.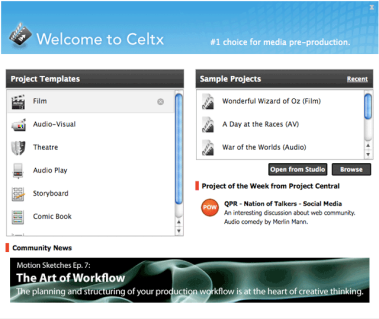 Here are the features offered by this text editor for Mac, Celtx:
Intuitive formatting
Text auto-complete
Page breaks
Dual column dialog
Scene management
Scratchpad
Embedded notes
Title page generation
Printing
Spellchecker
Keyboard shortcuts
Script importing and exporting
This Mac text editor is a free program which serves well to your text editor needs. It offers you with a user friendly interface and lets you write scripts, storyboard scenes, sketches.
If you are working with a team, then this free text editor for Mac is a great program as it lets you share the file with so much of ease.
Regardless the fact that you were looking for a text editor for you Mac or not, this free editor for Mac deserves to be tried as it is worth using it.