The best part about the Mac is its wonderful apps. There are a heck lot of Mac apps on Internet, and I bet you that most of them are unknown to the major part of the Mac users.
So, here I am listing out the useful yet unknown apps for Mac on the Internet. These Mac apps would let you increase productivity and make the best of the wonderful machine you have named Mac.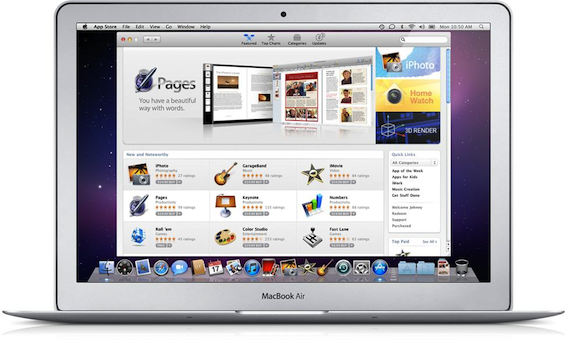 7 Useful Yet Unknown Apps For Mac
CronniX
If you have ever worked on Unix or Linux, then you would understand what a CRON is. Well, its a Unix utility which lets you schedule jobs. This app uses this feature of Unix and lets you schedule your system maintenance activities.
Celtx
This is one of those apps which would compel you think, why is this a free app. Yes, this incredible yet unknown app for Mac lets you create movie scripts for free. In addition to that, this app also lets you handle number of movie making activities.
Caffeine
This is nifty app for Mac, which could vanish a lot of your woes related to your Mac sleeping. Once you install this app, an icon would be put up on the Menu bar. And if you click on it, it will make sure that your Mac does not go to Sleep mode or ScreenSaver mode. Click on it again, and you are back to normal.
FreeDMG
If you want to create DMG and are not aware of any steps or knowledge to do it, then try out FreeDMG. This amazing utility app for Mac lets you create DMG for free in no time. You would love it.
pngCrushrrr
Regardless the kind of work you do on your Mac, I am pretty sure that you do feel the need to compress images. I usually work on PNG images, as they are great with quality. This app lets you compress the PNG images in the blink of any eye.
TabStop

If you are a Firefox user, then you would surely like this app. I hate when I hit the close button on the Firefox browser and it asks me back if I want to close all the tabs. Duh! Yes, I am sure about it. This app wont let Firefox pop out that annoying message again.
WikiNotes
Ever thought of having a personal Wiki? I know you might have. If you are working on a project or documentation, then app like WikiNotes would prove to be of great use. You can save your notes and access them conventional Wiki.
These are few of the best yet unknown apps for Mac. Apparently, these apps would only increase your productivity on your Mac. And I say, that these are the must have apps for Mac.