We know that iOS 5 has already hit the iOS devices and if you did the jailbreak of your iOS 5, then you need some good Cydia apps to pimp in your iPhone, iPad, or iPod Touch.
Well, iOS 5 has more than 200 new features. Few of these features have never been offered by any smartphone or tablet PC. And such features surely make iOS 5 a special operating system.
But I am sure that eventually you would want to jailbreak iOS 5 to see what is has to offer when unleashed. And once you jailbreak your device, having good Cydia apps would not only do good to it.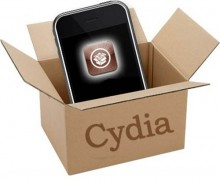 7 Best Free Cydia Apps For iOS 5
iFile
How about having an app which would let you open any format you want. This app supports all the basic file formats that we use daily such as media files, text, PDF, ZIP files, HTML, MS Office and few more.
Safari Download Manager
This is one the most useful, powerful and anticipated Cydia app as it lets you manage your downloads n Safari. It lets you queue up your downloads while you can continue browsing at the background.
SpyPhoto
Have you ever thought of an app which would take pictures without giving a clue to the other person. Based on the gestures happening around, this incredible app would be capturing pictures secretly and silently.
UISettings
Its previous version is popularly known as SBSettings. And UISettings is more refined and modified version of the same. Once you install it on iOS 5, its widget appears just above the notifications using which you can control its basic features like WiFi, Bluetooth, Airplane, etc.
Xpandr
This free Cydia app for iOS 5 is a useful one as it lets you create any number of shortcuts to any app you want. And this will save so much of your time and efforts while handling your apps on your iOS device.