If you have been working on WiFi connection, then having some good WiFi apps would always help. Now there could be WiFi Scanners, WiFi HotSpot detectors, WiFi Diagnostic tools, WiFi Signal boosters. And all these apps would only do good to your WiFi connection.
If you use Internet on Mac via WiFi, then I am pretty sure that once you are done reading this post, you would atleast be using a two or three of these apps on daily basis.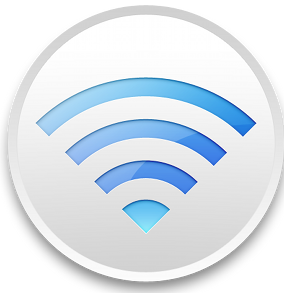 5 Best Free WiFi Apps For Mac
Coconut WiFi
You can actually label it as a WiFi indicator which tells you if you are in the range of any detected WiFi connection or not. In addition to that, it also tells you if the detected WiFi connection is encrypted or open to use. Its three color indicator is good enough to make you understand the status of any given connection.
iStumbler
iStumbler is a pretty good WiFi scanner. What makes it more special is that it offers you with so many widgets. We have already shared a post on the features offered by iStumbler.
Kismac
This is an open source WiFi sniffer for Mac. And users rate it above the apps like iStumbler, MacStumbler etc because it offers an added advantage of monitoring and passive scanning. Download it, install it and explore it as this Mac WiFi scanner has so much to offer.
WiFi Scanner
It is exactly what its name suggests it to be. Once you launch this app on your Mac and put into work, it scans and presents you with all the WiFi connections available. In addition to that, it also displays you with a good amount of information which includes MAC address, signal strength, noise, wireless standard, SSID, Security, encryption type and much more. You can label it as Super WiFi Scanner.
WiFi Diagnostic App
Well, you will get to use this app only if you are working on Lion. This app would not scan for any available WiFi connections, but it would let you dig in the details of the connected WiFi connection. It lets you perform tasks like monitoring the connection, recording events, checking performance and stuff like that. Its a useful to have.
If you have been using any of the WiFi apps on your Mac which have not been listed above, please comment and share with us.