If you have visited Mac App Store, then you must have loved it. There are thousands of applications, paid and free, to choose from. There are few must have apps which you should check out. So, we have complied a list of 5 best free essential must have apps on Mac App Store.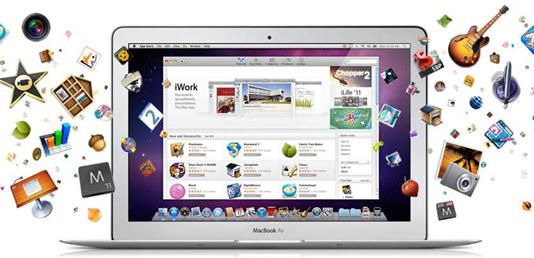 Here are the 6 best free essential must have apps on Mac App Store (alphabetical order):
Its a powerful Mac app launcher and search files. This program lets makes your search activities easier. Its, fast, simple, easy to use and offers number of features which make it a must have app for your Mac.
This is a program that most of you have been using and now it is available from the Mac App Store. If you do not know how it works I'll tell you it is a "direct connection" between all the Macs that have connected in a local network. This free Mac app creates a connection between two Macs  without any configuration.
It is a simple but very interesting free Mac app that lets you use your iPhone or iPod touch as a camera of our Mac. Once the photographs taken with the client iOS program, they appear instantly (using a WiFi connection) to your Mac.
It's a little hard to define this new Mac application, but say that is a fusion between a feed reader and a program for using Twitter. Feed the section, we find one simple program, which includes synchronization with your own application to iOS so that we have all our daily feeds without the need for external services.
One of the options that best use of Preview is the ability to crop images quickly. Slice is a program designed exclusively to cut images even with the interesting detail of being compatible with documents. Psd (Photoshop), so we can crop an image and exported without using Photoshop.