Lately, I have used a relaxation app on my friend's smartphone which took me off my feet. When I came back to my home, the first thing I did was to find if there are any meditation apps for Mac available.
I do not like sitting idle, but when I sit to relax, I make sure that I make the most of that time. And this is the reason that I have started looking for some good meditation apps for Mac. If you are into meditation, then this my genuine advice to give it a try as there isn't a better way to relax your mind.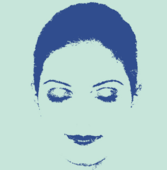 3 Top Meditation Apps For Mac
It is an easy to use free relaxation app for Mac. Its Timer lets you program your whole meditation schedule. With different Chime music, it does prove to be a great tool to put your mind in peace. The thing you would like about this app its user interface, which is amazingly easy to understand and use.
Relax and Rest Guided Meditations ($0.99)
It is another highly rated app from Meditation Oasis. Regardless the fact that you are newbie or experienced in meditating, you would love using this app. It means, even if you are meditating for the first time, you would have an amazing experience.
Simply Being – Meditation for Relaxation and Presence ($0.99)
This 1 USD app is highly recommended by NY Times, Yoga Journal and Self Magazine. Its easy to use and offers an highly effective way to relax. It is programmed to be used in 4 modes for 5,10,15 and 20 minutes. With voice guided step to step instructions, you can easily meditate using this app. If you want, you can switch to its music based relaxation means which would play some intense nature based music that would sooth your mind and thoughts.