No wonder the classic Mac theme is one of the best on the whole planet and this is reason that it stayed since 8 years and it is still going strong. I am not concerned with the reason why one wants to change theme on Mac, though we surely want to help such users.
It is a known fact that changing themes and finding them on Windows is like on of most easiest jobs, but getting the same thing done for Mac is so very difficult. Many users even think that there is a no way to change Mac themes. And this post is dedicated to all such users.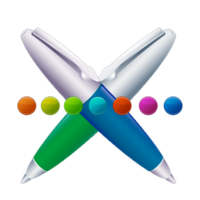 3 Best Ways To Change Theme On Mac
METHOD 1 – Change Theme On Mac
We would be using a free program called Themepark which will let the customize the elements on Aqua theme of Mac. Once you download the .dmg file of this theme and open it, it will launch the Aqua theme and iTunes theme.
So you get to apply themes for Aqua or iTunes. In case you want to go for the Aqua theme, just browse into System UI. Now you would be seeing two themes, which are Aqua and Graphite.
Just click on one which you want to go with and then click on the Apply Theme once you are ready to apply the theme. Once all done, reboot your Mac to see the new theme.
If in case you want your old Aqua theme back on your Mac, just launch the Themepark and the click on the Theme in the menu bar and then click on the Revert to Aqua button.
METHOD 2 – Change Theme On Mac
In this method we would be using the program Installer. And this program you can easily instal any Mac theme. So before you begin, browse through MaxThemes, download and unzip the theme that you want on your Mac.
And when you open the .dmg file, you would be able to see number of packages. Out of them, one would be the way to revert to your Aqua Mac theme, where as the other are the new Mac themes.
All you need to is double click on the one which you want to install and follow all the instructions. And just reboot your Mac and you are done installing the new Mac theme.
METHOD 3 – Change Mac Theme
Here you would be using a program called Magnifique. I have tried this on Snow Leopard and it works like charm. If you want, you can surely give it a try on Lion OS too.
Once you download this program, you can download and install themes using this tool. All you need to do is click on the theme you want to install and click on Install Theme button. That is it!
These are the 3 easiest and best ways to change theme on Mac. Try any of them and just pimp your OS.