There are number of apps available on iTunes meant for drawing and sketching. But all of those apps are paid apps as they are totally advanced when it comes to the features offered by those apps.
But if you are needs are restricted to basic painting and drawing, then we have compiled a list of best free drawing apps for iPad 2. These are the free apps on iTunes for iPad and iPad 2 which are meant for your painting needs.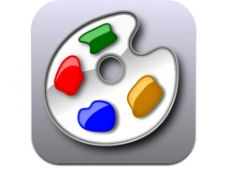 3 Best Free Drawing Apps For iPad 2
SketchBook Mobile Express
This is by far the most advanced drawing app for iPad 2. This app offers more than any basic painting app. It has an amazingly user friendly interface and with its painting tools, you would surely want to try this app. It lets you create full size canvas, beautiful artworks and you can even just doodle around.
MyPaint Free App
If you are a MS Paint fan, then you would love this free iPad painting app. It features brushes of number of sizes, zooming feature, wide range of colors and the other basic features. If you looking for a sort out and basic drawing app for iPad, then this could prove to be the right choice for you.
Kids Paint HD App
Here we have a basic painting app which is actually meant for kids as it does not feature anything complicated or perplexing. So, if you are in search of a iPad drawing app for kids, then Kids Paint HD is the right choice for you.