Windows Live Writer is undoubtedly the best desktop blog editing tool available. But the fact that it is a Microsoft product, makes all the users of other OS stay stranger to it. So, we have compiled a list best free alternatives to Live Writer for Mac.
All the desktop blog editing tools for Mac are free and are very much capable of being worthy Live Writer alternatives for Mac. All these blogging tools for Mac let you publish blogs right from your desktop. All you need to do is sync your blog account with your account on Mac blog editors and you are all set to move.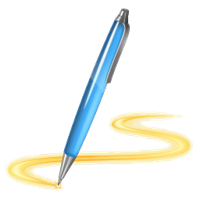 3 Best Free Alternatives To Live Writer For Mac
BLEEZER
This is free blogging tool for Mac which offers you with all the fundamental features that you need from such tool. Its features include its capability to work with number of blogging services which cover all the major services. Bleezer also lets you use number of tag services and lets you use your own key combinations for custom HTML. Using this tool, you can compost posts both offline and online.
QUMANA
Here is your free personal blog editor for Mac. This might prove to be a real good Live Writer alternative for Mac is it offers you with all the basic features that you look in a remote blog editor which include FTP capability, saving drafts, posting, syncing blog accounts of number of blog services.
THINGAMABLOG
Here is another free blogging application for Mac which is good enough to serve as a good free alternatives to Live Writer for Mac. Just like a powerful tool, Thingamablog offers you with FTP, SFTP or network access to web servers. It lets you create your own templates and syndicate your blogs via RSS.