When I used to work on Windows, I gave a shot to Safari but never liked it. But when I switched to Mac, I found Safari browser way better than the one I have tried earlier and I am not sure why.
You can also find other browsers for Mac like Firefox, Chrome and Opera, but I am sure that you will like using Safari. So, I have compiled a list of best plugins for Safari for Mac.
These Safari addons for Mac will help you use your browser efficiently. And I am pretty sure that once you find your set of Safari plugins, you will not miss your Firefox addons, as these addons for Safari are equally useful.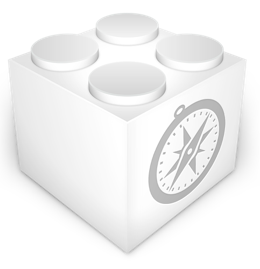 13 Best Plugins For Safari For Mac – Safari Addons For Mac
AdBlock
This is another Safari addon for you which solves your same old problem of blocking ads on Safari with so much of ease. All you need to is download and install this plugin and that is it.
ClickToFlash
Have there been times when you open a website and end of noticing it full of Flash content and videos? Do you get bugged by it? Atleast I do. I found this Safari plugin, which replaces each and every Flash object on your website with a placeholder. And once you click on any of it, it starts loading. Cool, right?
CoolIris
I used it few years back on my Windows machine and loved it. Recently, I stumbled on to this plugin and used it on my MacBook. And I should tell you, it felt so good to my eyes. It does not solve any purpose, but surely adds so much to the visual effects of your MacBook Pro.
CreamMonkey
If you are an avid Firefox user, then no doubt that you love GreaseMonkey. And I am also quite sure that you miss this plugin while you are working on Safari. So here is CreamMonkey, which is a GreaseMonkey alternative for Safari. Almost all the GreaseMonkey scripts are compatible on it. In addition to it, it has its own scripts too.
Exposer
Here is a nifty Safari addon which lets you see all the active Safari tabs together. So, if you are looking for something among your dozen of open tabs, a utility like this would prove to be useful.
Glims
If you have been a Firefox or Opera fan, and don't want to miss those browsers while you are using Safari, then Glims is a must have plugin for you. It adds so much to the default search option provided by Safari. And, it also lets you reopen closed tabs and also automatically open the closed tabs of the previous session once you launch the browser.
Live Sport Streaming
Using this addon for Safari, you can steam sports LIVE on your browser. You can watch Football, Baseball, Basketball, Cricket, Tennis, F1 and every other sport that you want to LIVE using this plugin.
PDF Browser Plugin
With this plugin, you need not download PDF files now. With this plugin ON, you can straight away access PDF files on your browser just like any other web page.
Safari140
140? Yes, you got it right! This Safari plugin is meant for Twitter. This plugin gets integrated to the Safari browser and you can tweet from anywhere on your Safari browser. It even shortens URLs and lets you tweet about the site you are on.
SafariStand
I found this Safari addon pretty useful. If you have this habit of browsing on number of tabs parallely, then SafariStand would let you organize your stuff. It lets you save your browsing sessions and then resume back when you want to. Apart from that, it lets you do things like changing the font size, easy access to Java Scripts, CSS, cookies and much more.
WOT
Web Of Trust is actually a security addon for Safari which gives you information about any website before you visit it. Using it, you can stop yourself from opening a spam filled website.
Xmarks
If you are used to making and using bookmarks, then you must have heard of Foxmarks (Firefox plugin). Here is the similar plugin with different name. Xmarks (Safari plugin), lets you synchronize your bookmarks across different computers. And it also lets you view your saved bookmarks online.
YouTube Wide
Personally, I love this plugin because I use YouTube very much. It lets you watch videos on YouTube on wider screen. And I am pretty sure that if you are a regular YouTube user, you will love it.