Windows 7 is a delight for the users looking for graphical pleasure. Here is a way to unlock the hidden themes in Windows 7 operating system. The best thing about Windows 7 is that you can tweak it the way you want, but it would still offer you with best of security and safety parameters.
We have already covered some of the wonderful tips and tricks on Windows 7. Here is the procedure to unlock hidden themes in Windows 7:
Step 1: Open any Windows Explorer and click on Organize button (on the left side of the window) and then click on Folder and Search Options from the drop down meun.
Step 2: This will open the Folders Options window, here click on View tab and then click on Advanced Settings.
Step 3: Here locate the option labeled as Show hidden files, folders, and drivers and check that option.
Step 4: Similarly, locate the option labeled as Hide protected operating systems files and uncheck it. (This might prompt a verification window, there click on Yes and then on OK button.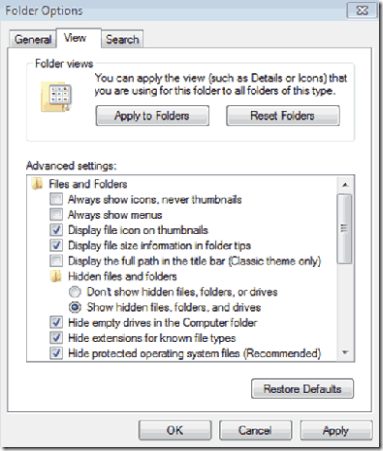 Step 5: Now simply navigate to Windows –> Globalization –> MCT. Here, you will be able to spot number of MCT folders, with the shortcuts of different countries as their labels.
Step 6: Open whichever folder you want, and then open the Theme folder located inside the opened folder.
Step 7: Now simply double click on themes, which will add these themes to the library folder of Windows 7. And do the same with all the MCT folders
Step 8: Now you need revert the Globalization settings that you have made earlier. So, click on Organize tab and select the Folder and search options.
Step 9: Now locate the Don't show hidden files, folders, and themes option and check it.
Step 10: Similarly, uncheck the Hide protected operating system files option and click on OK button.
Step 11: That was all about unlocking the themes. Now simply right click on the desktop and click on the option labeled as Personalize. And select whichever theme you want now.
That is all. This will unlock all the hidden themes on you computer and you can use them like any other default theme by Windows 7.