This post would prove that iPhone or iPad can only use its Bluetooth for transferring files between any other Apple device is nothing more than a myth. You can very well connect your iPhone / iPad with Windows 7 using Bluetooth.
In this post, we have shared step by step procedure to sync iPhone with Windows 7 using Bluetooth. And once you are done reading this, I am pretty sure that you would be able to do this one go as it isn't much difficult.
Step By Step Guide To Sync iPhone With Windows 7 Using Bluetooth
Tap on the Settings button on your iPhone and then on General option to some configuration
Now tap on Bluetooth to do settings related to Bluetooth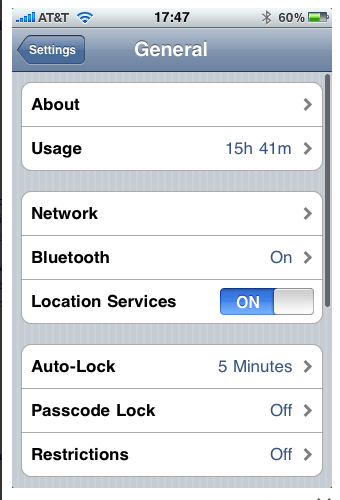 Turn the Bluetooth option ON because you want your device to be discoverable while you are performing the below steps
Get on to your Windows 7 system now and launch Control Panel. Look out for Add a device option under Hardware and Sound and click on it
Wait till it detects your iPhone and lists it in window
Once it does, select the device and click on Next button to go ahead with pairing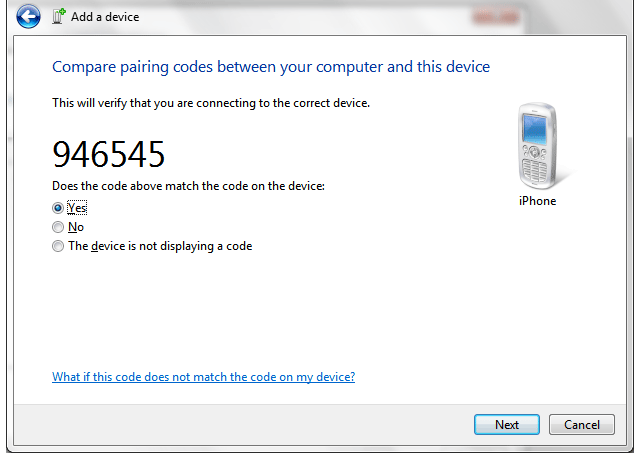 It would now display you with a code which will let you pair your Windows 7 with iPhone / iPad. At the same time, your iOS device will also get similar message to Pair the device. So go ahead and pair them just like you pair any normal devices
All this will launch Bluetooth Phone Operations and Settings automatically. But if it does not, open Control Panel and navigate as Hardware and Sound > Devices and Printers and double click open the iPhone icon to launch Bluetooth Phone Operations And Settings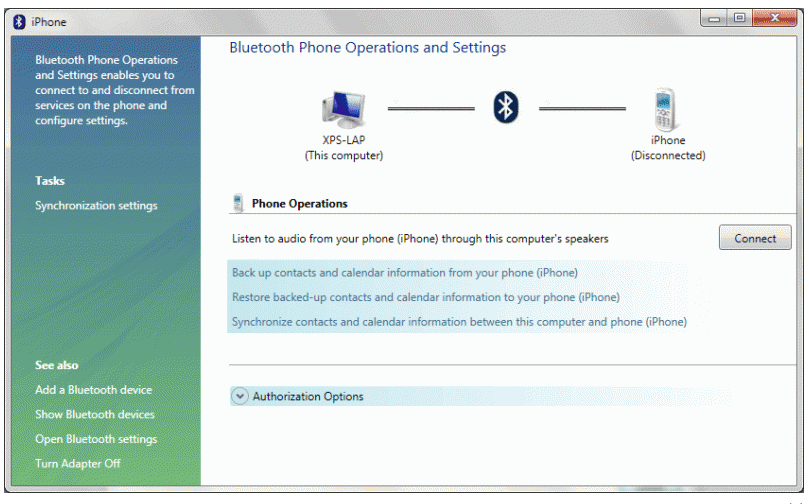 Before you go ahead, ensure you click on Synchronization Settings and click all the items that you wish to synchronize. Once done click on Apply button
That is it! This is how you can sync iPad / iPhone with Windows 7 using Bluetooth. And once its in sync, if you play a song on your iOS device, a pop up music player will be launched on your computer provided they are connected via Bluetooth. Try it and let us know if you are stuck somewhere.