It can be irritating to be prompted for a password each time your system resumes from the power-saving mode or when it goes to sleep mode. How do you disable this function? To access this control, you'll have to dig into the Power Options of the system. The procedure to avoid password prompt after resuming from the power saving mode is as follows..
Go to 'Control Panel > System and Security > Power Options'.

Here, see which power scheme is selected on your machine and click 'Change plan settings'.

Then click 'Change advanced power settings'.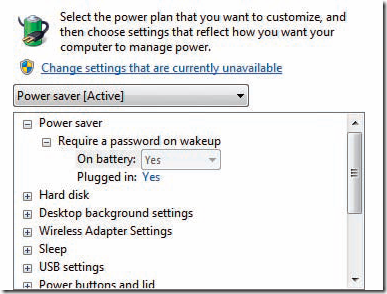 In the following window, the option for negating the 'Require a password on wakeup' option could be unavailable.

In that case, click 'Change settings that are currently unavailable'. This should activate the option.

Now, select 'No' and click 'Ok'.

Affirm by clicking 'Ok' on all the windows and exit.