If you are a Windows Media Player lover, then you would surely want to continue using it regardless that you get to hear or read about it (I am talking about the bad things here). And I am sure that while you have been using Windows Media Player, you might have noticed video lag sometimes.
In this post I would be discussing a couple of ways to fix video lag on Windows Media Player. Now, there could be two reasons behind this video lag. One is that you computer might have been behaving slowly and the other one is that the video itself is not in sync with audio. Whatever might be the reason, we will help you fix this issue.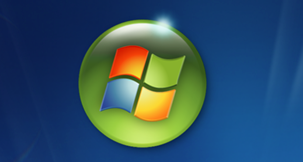 2 Best Ways To Fix Video Lag On Windows Media Player
Fix Video Lag If Your Computer Is Slow
The typical way to fix this issue is to launch the task manager and end all the Media Player based processes. If it still does not work out, then try killing the processes which are consuming heavy CPU resources. And if even this not works out, then the only solution is to restart your computer and try playing it.
If all this does not fix the lag, then its possible that the video itself is not in sync with audio. Below is the way to fix the sync issue.
Fix Video Lag If Video Is Not In Sync With Audio
Launch Windows Media Player and click on the Tools on the Main Menu. Then click on the Options button over there. In the opened window, get on to the Performance tab and put a check across the option labelled as Drop frames to keep audio and video in sync.
And I guess, this should do the job. If all this does not do the job, try to play the video in any other media player. And if you still see the issue, the best solution would be to get a fresh and better copy of that video.