Personally, I love my Mac so much that I did not explore Windows 8 much. But I came across people who have said that Windows 8 boots up slowly, while few opposed it. Similarly, there are number of things that can be done with Windows 8 to have a lightening fast end product.
In this post, I would be sharing such top ways to speed up Windows 8. If you have started using Windows 8, then its a must read post for you as it would only do good to your operating system. Lets get down to business.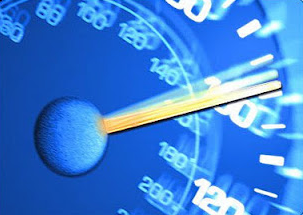 Top Ways To Speed Up Windows 8
Speed Up Windows Startup
I have been reading a lot about Windows 8 and learned that unlike its other releases, Windows 8 actually saves its state while shutting down and when you turn it ON later, it gets back to the same status. And I guess, this consumes a lot of resources. In order to fasten the Windows 8 booting, you need to navigate into Control Panel and do the below tweaks.
Under Power button settings option, chose the option for When I press the power button as Do nothing. And below you will find the Shutdown settings section, where you need to enable the Turn on fast startup (recommended) option. I think you are done with this tweak and you shall see a considerable improvement in the boot time of Windows 8.
Speed Up Taskbar
If you can successfully speed up the taskbar of your machine, then you can see a good improvement in the performance of your machine. In order to do that, launch the Registry Editor on your Windows 8 machine and navigate as HKEY_CURRENT_USER > Control Panel > Mouse on the left panel and change the value of MouseHoverTime on the right panel to 100.
Remove Unnecessary Startup Items
This is not a Windows 8 specific tip as it works well on any operating system, and I have been doing this since ages as it works well. When you startup your computer, a good amount of time and resources is spent on items which are started automatically. Just click on the Run option and open the MSConfig snapshot by typing MSCONFIG and hitting enter.
Windows 8 features a Startup Impact Score which tells you about the startup items which are the actual culprits so that you can take an appropriate action. Cool right?
Take Off The Desktop Animations
When I first learned that desktop animations, I stopping trying out themes and other similar things as it would affect my computer's performance. With Windows 8, you get the catchy desktop animations by default which have to be removed in order to get the best performance.
Right click on Computer and click on Properties and then on Advanced System Settings. Now on the System Properties window, click on Advanced tab and then on Settings button. There, click on the Adjust for best performance option which would uncheck all the memory eating desktop animations and hence will help improving your computer's performance.
Optimize Drives
In the previous versions, you had Disk Deframenter and in Windows 8, we have got Optimize Drives option. Instead of optimizing your drives once in a while, you can schedule the activity to take place every week would help the cause of speeding up Windows 8.
Remove Heavy Services
If you find your Windows 8 machine is running slowly, identify the processes / services which are eating maximum of memories and then try to remove them, and see if those programs can be uninstalled if they aren't of any use. I decent way to identify the culprit services which slows down your Windows 8 machine.
Try Third Party Tools
Personally, I have never used much of any optimizing tool other than System Mechanic. There are number of such tools in the market (free and paid) which would let you clean the junk and keep your machine in good condition so that no unnecessary process consumes your machine's resources.
If you are aware of any such tips to speed up Windows 8, then do comment and share with us.