Beta version of Windows 8 has already hit number of computers on the planet. And if you have been using it and thinking of tweaking its Home Screen then here is a nifty tool, Start Windows Tweaker 8.
Now let me introduce this tool with which you can change the color and background image of the Windows 8 startup screen with just one click.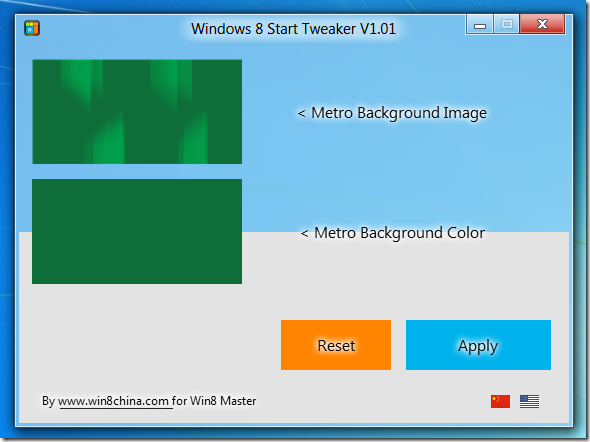 Start Windows 8 Tweaker can change the color or background image individually as well as both elements at once. The application supports image formats like JPG, BMP, GIF and PNG.
One thing to note is that the image must have a height selected to reach twice the screen resolution. For this reason you should adapt it manually.
Start Windows 8 Tweaker is surely a good option to customize the layout of the home screen in the recently released Windows 8.
It works only with Windows 8 WDP (build 8102).
This is a portable tool which can straight away used without any kind of installation. All you need is a image of height 1600 and you can easily change the logon screen on Windows 8.