Regardless the OS we are working on, we always look for keyboard shortcuts as they ease your work to a great extent. Windows 8 has hit so many computers, yes I am talking about the beta version.
If you have already started using Windows 8 and are looking for its keyboard shortcuts, then here is the compilation of Windows 8 keyboard shortcuts.
I have always preferred using keyboard than using a mouse. And people who are looking for such keyboard tricks for Win 8, then this list of official shortcuts would help you.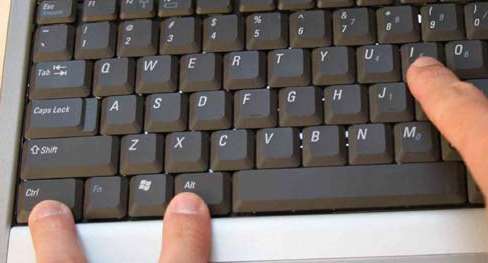 Keyboard Shortcuts For Windows 8
Windows Logo Key + Q – Opens Search pane
Windows Logo Key + W – Opens Settings Search app
Windows Logo Key + Z – Opens App Bar
Windows Logo Key + O – Locks device orientation
Windows Logo Key + V – Cycles through toasts
Windows Logo Key + F – Opens File Search App
Windows Logo Key + C – Opens Charms Bar
Windows Logo Key + I – Opens Settings charm
Windows Logo Key + K – Opens Connect charm
Windows Logo Key + Spacebar – Switch input language and keyboard layout
Windows Logo Key + PgDown – Moves tiles to the right
Windows Logo Key + Shift + . – Moves the split to the left
Windows Logo Key + Enter – Launches Narrator
Windows Logo Key + PgUp – Moves tiles to the left
Windows Logo Key + . – Moves the split to the right
Windows Logo Key + Y – Temporarily look at the desktop
Windows Logo Key + Shift + V – Cycles through toasts in reverse order
Windows Logo Key + H – Opens Share charm