I am not one of those who believe in buying apps, but there are dozens of apps in the market which are worth buying. And people do buy them as those apps makes their lives easier.
But, paying again for the same app to have it on your another machine does not really makes sense. In this post, we would be helping you to understand the method to copy paid apps from one Windows 8 PC to other Windows 8 machine.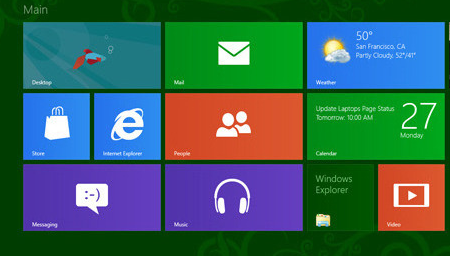 How To Copy Paid Apps From One Windows 8 PC To Other
You have to understand that the Windows Store operates just the way Google Play Market and Apple App Store does. It implies, you need you download your apps under an account, and then you can install those apps on any Windows 8 machine just by logging as the same user and download that app from the Windows App Store.
On the Start Screen, tap / click on the button which says, Store as it would take you to Windows Store

Take your mouse to the top of the screen, right click there and click on Your Apps
And if your working on a tablet, swipe downwards from the top of the screen and then tap on Your Apps
Now choose which ever app you want to install (that you have already bought), and you will have it installed on your new machine / device too
The only catch for this method is that you can only use those apps if its logged in as your account. If you try to use the app with some other account, it wont let you go ahead.
Let us know if you found this tutorial useful.