Windows 8 is surely one of the biggest inventions by Microsoft in the recent times. This is by far the most good looking operating system ever built by Microsoft. Yes its new and the number of apps featured on Windows App Store are less when to compared to its counterparts like Android Marked and iTunes Store.
But trust me, this does look promising and you can look more and more apps entering into Windows 8 market. I have tried to list out the apps of all the genres so that every body finds something of their taste.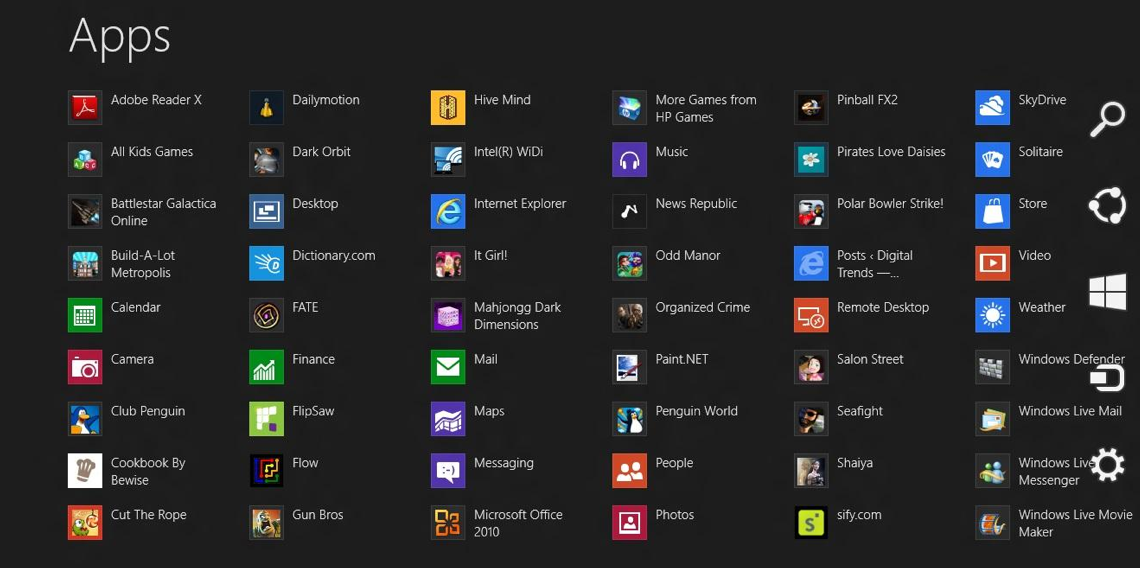 Top Windows 8 Apps That You Must Check Out
Ball Strike
I want you to try this Windows 8 app whether you are a fitness freak or not. This app makes use of your web cam and simulates the game such that object fly at you and you need to break them by kicking or punching.
Cookbook
Regardless the fact whether you are an expert cook or new to it, having a recipe book is always a plus. It features over 200,000 recipes. Its an incredible app if you love cooking. All and all, it is an easy to use app where you can search apps by cusine, course and many other filters.
Evernote
I am an Evernote fan, and this makes me list it out in every possible list. Once you start using it, you would realize that it has become one of the most fundamental apps on your Windows 8.
IM+
Gone are the days of having different IM client for different chat networks. IM+ is one of those IM Clients which support multiple chat networks, offering you a simple solution for all your chatting needs.
Microsoft Minesweeper
Unfortunately, this legendary game, Minesweeper hasn't been featured in this edition of Windows OS and this has happened for the first time. And if you wish to have this game on your Windows 8 machine or device, then do install it. You can get it for free.
MovieGuide
If you are a movie buff, this is a highly recommended Windows 8 app for you. You can not only check out the trailers here, but you can also check out its IMDB based trivia, information on directors, actors (linked to Wikipedia), and much more. To be precise, this app lets you learn more and more about movies, and its cast & crew.
TuneIn Radio
I love listening to music and I know that there are million like me. So, how about listening to radio on your Windows 8? This Windows 8 app is not an unknown one. You must have heard of it as it is one of the most popular Radio apps for Android.