Windows 8 Consumer Preview's latest release has been out lately and Metro user interface is one of the most incredible features offered by it. This Metro user interface replaces the conventional Start button.
I have been on some forums and learned that it is more purposeful on on touch screen devices than on conventional computers. Currently there are around 70 plus apps for Metro UI on the Windows store but the number will exponentially increase as the OS is still in its Beta stage.
In this post I have compiled a list of best Windows 8 apps for Metro UI. I would later update the list once the market is fully functional.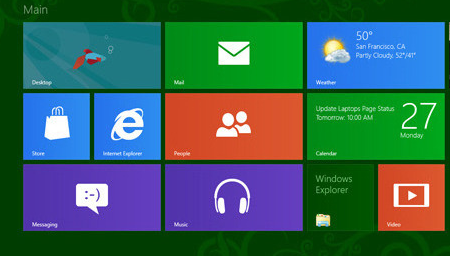 5 Best Metro Style Apps For Windows 8
Ashampoo ImageFX
This is an image editor which is yet its development stage and hence offers fundamental features. It lets you add effects like blur, emboss, jitter, sepia, and grayscale. This app proves that the Metro UI on Windows 8 is more than a pretty piece of addition to the OS.
Cut The Rope
If you have been using an Android or iOS device, then you must have heard of this lovely physics based game. I still remember the time when I played it for the first time as I am addicted to it now. For those who haven't heard of this game, here you need cut ropes and blow bubbles in order to take candy into the Om Nom's (the Frog) mouth.
iCookBook
The "i" in the name as nothing to do with iOS. This is so called cooking book for Windows 8 available to you as Metro UI app. It features number of dishes, and if you have a thing for cooking, then check out this Metro style app.
MusixMatch Lyrics
The most searched thing on Google is lyrics for songs. And no wonder, even you do that. Now you need not bother Google for this if you have this lyrics Metro app installed on your Windows. You can easily find lyrics here and also have a look at artist's profile.
Slacker Radio
None of my best apps list is complete without a Radio app. And here it is for Windows 8 Metro user interface. With number of stations at your service, you can also check out things like artist bios, album reviews, and song lyrics. I totally love its user interface which looks to use the goodness of Metro UI in the best possible way.