TubeOke is an amazing free web service which lets you watch YouTube videos with lyrics. Yes, it is more like a YouTube Karaoke.
TubeOke is a free online service very nice. Basically lets you search for a video on YouTube as well as a song and the video playback appears alongside the text with words (lyrics of that particular song).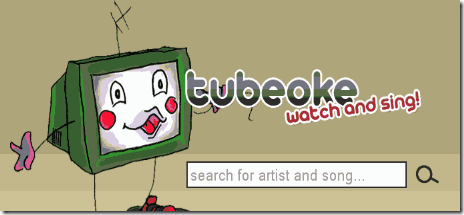 Using it is simple, just enter the name of an artist or a song  and will automatically find the videos related to Litfiba. It is just like using the YouTube itself.
On the right will also show the lyrics choice, so you can either watch the video, is to have the words to be able to sing like a karaoke.
Happy Singing!