Searching things on search engines is not always a cake walk. If you are a huge follower of any TV Series and you are searching for any episodes so that you can download them, we have got an easy solution for you.
So, you need not bug yourself with any of the torrent clients, search engines or any other searching means. TV Trigger is web based application that offers you with all the download links, torrent links, for all the episodes of all the TV Shows.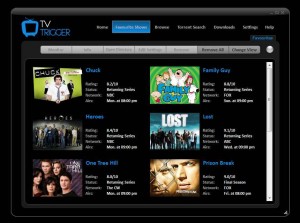 There is Browse tab which lets you download any particular episode of the TV Series that you were looking to download. And you can even search for the torrents which can be checked out in Torrent Search tab. This includes torrents from number of sources for any season of your favorite TV Show.
There is so much to explore with the web app called TV Trigger. And once you start using it, you would find it as the best way to search TV Series online and download TV Shows episodes.