MegaPDF is a web site which lets you search, find and download PDF ebooks for free. This web site is very useful to all those who are looking for free Ebooks in PDF format. The site offers you with a huge number of free ebooks and the count goes to some 379 million. Using this web site is very simple as it is nothing but a search engine for eBooks.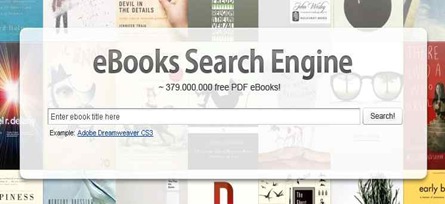 Operation is very simple. In practice we have to type the search term we intend find ebooks on and click Search button. For example, if you are looking for a book, you type that in the field and click "Search".  See?  Simple
This is basically a PDF File search engine which is used to find the free eBooks in PDF format on Internet.