Here is a Web 2.0 service namely, CutMP3 useful to all those who need to cut one or more MP3 audio files online for free in order to fit their needs or perhaps to transform it into a ringtone for mobile.
Using it is very easy. First, open a MP3 file by clicking the Open button MP3. Once this is done, the file will be parsed and displayed its graphics on the screen.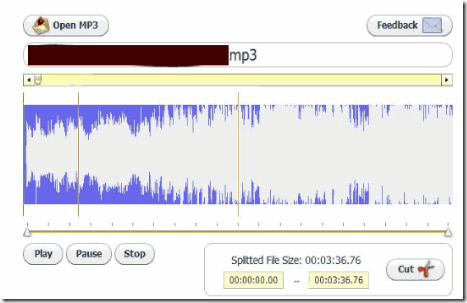 At this point you simply move the two sliders under the graph to cut and shorten the MP3 track and adapt to their needs.
Once you have finished moving the two sliders, click on Cut and save the new file.