In this post, we would talking about a free online tool which would let you create troll face. You must have been noticing number of troll comic / meme rage comic. So if you have ever felt like creating one by yourself, then here is a wonderful tool.
RageMaker is a free online tool which basically is an online comic rage creator which lets you put in your ideas and have a troll comic ready so that you can share that on social networks and your blogs.
RageMaker features a comics editor which also lets you use Rage Faces or sides of Memes for free. With all the faces that can be found here, you can surely comic up with your own funny product.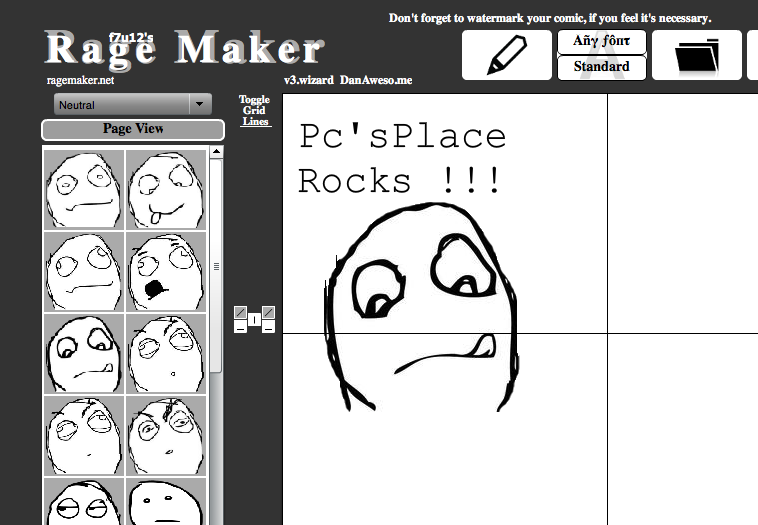 Drag and drop works like charm here. And it also offers few basic tools like pencil, font and few more which would let you make the whole troll comic more entertaining and interactive. The best thing about this online tool is that it is very easy to use.
Once finished editing, you can preview the comic, and then save it as a project or as an image. If you are the administrator of a humor blog or Facebook fan page, then this tool is nothing less than a gold mine for you.
You might like, maybe not, but nobody can deny that they were successful. The rage meme face or troll face are one of the most viral on social networking sites like Reddit or Tumblr. Yes this is ugly, but its funny and its a hit.