Do you think that you have a refined music taste? And do you want to share your playlist with world? Then how about having your own music blog. Yes, this post is about how to create a music blog on your own for free.
Like FM is a free service which will let you create online music station, or say its a music blog. What exactly are you looking for? A portal where you can share your music taste with the world, right? So, go ahead and get your playlist up on Like FM.
Using it is so easy and the fact that it is so versatile helps you all the way. You can search music by the names of songs, artists and albums and URLs of YouTube, SoundCloud and others. It is like if you have any small trace of the music or song you like, you can get it added on your music blog.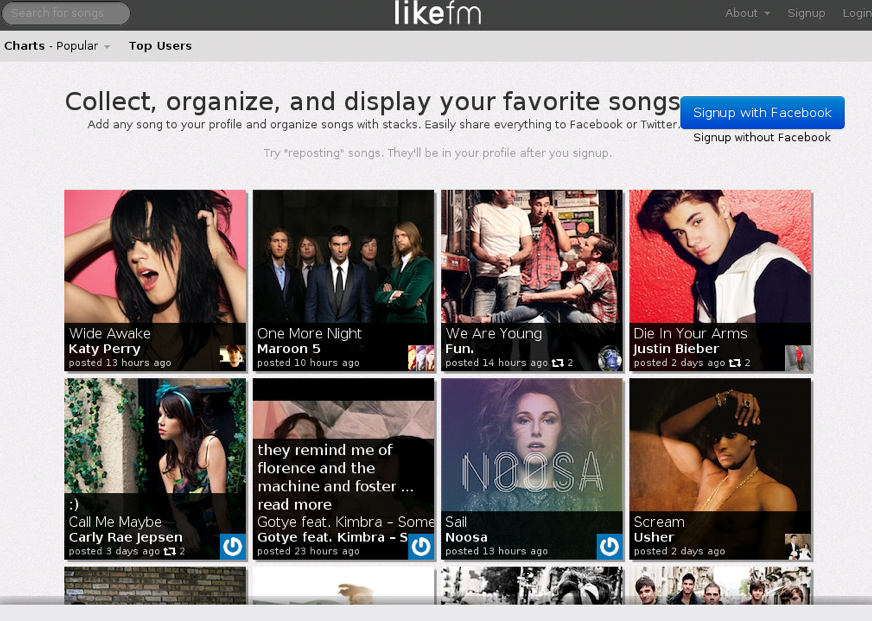 Apart from that you can find other blogs sharing music similar to your taste, which can be followed to discover new music. You can pile up songs to create playlists, which are known asStackson Like FM.
Yes there are number of features that are missing out from Like FM, but atleast it does not set any restrictions while sharing your playlists. You can share the URL to your page anywhere and anytime. This surely makes it a service which lets you create YOUR MUSIC BLOG FOR FREE.