Tweetiator is a new twitter application which will notice you when any one tweets your links. This web service alerts you when any one tweets your website or blogs link. By this you will know whenever people share links of your content on Twitter and you can easily connect with them in real time.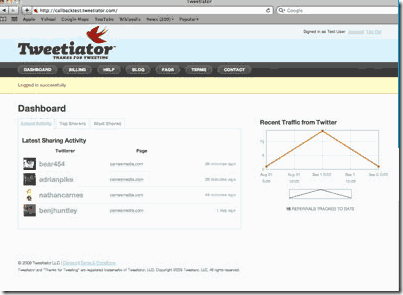 In order to use this tool, create a Tweetiator account and fill in your details. You can download and install the provided tracker on your site to make it work. Upon doing so, you will receive e-mail alerts whenever links to your content are shared socially.
This is the best way to keep track of all your tweets about your website content and you can know all your fans and friends who shares your links and can interact with them easily.