Collages are one the best way to enhance the beauty of a group of photographs. There are number of third party programs which let you create collages of your own pictures or photographs. The best one of the lot is called Photovisi, a free online collage maker lets you create customized collages of your own photos online. This web service is an easy way to create collages or customized wallpapers.
It is better than other online collage creators in terms of number of designs offered or the time taken to get the work done. Unlike its other similar online alternatives, you are not required to register yourself with Photovisi. Once you logon to web site, you can directly start with making collages and wallpapers with customized designs and alignment patterns.
Once you visit the Photovisi web site, you can straight away click on the button labeled as "Click here to Start!". You need to choose the template for your collage. Photovisi offers you a wide collection of templates to choose from.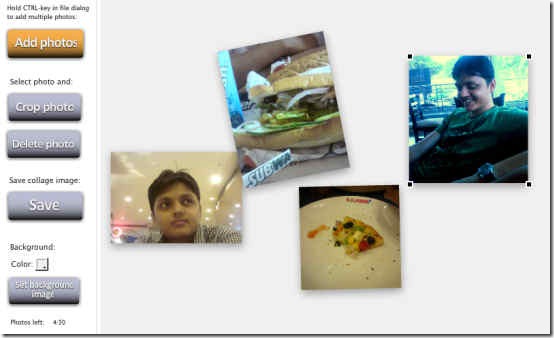 After choosing the templates, you can add the images here (one by one or collectively). You can either upload your photographs from your computer or you can directly access them from your Flickr account. You can crop or delete any photographs. Apart from that, you can even set a background picture or color.
After you are done, click on the "SAVE" button to freeze the changes. Finally, you can download the created collage on to your hard disk. Photovisi is the easiest way to create a customized collage from your own pictures. And with the kind of options it offers, you can make sure that you get the each element of the collage adjusted as you want.