Here is a simple way to create and manage your own mobile sites online. A cool web application called Movylo which is a mobile CMS platform will allows you to do that. This application can be used in many ways and it helps you create mobile friendly web pages which has text, videos, sound etc. Along with this, it also creates an option to aggregate and publish feeds, write blog posts, create service promotions and video brochures, create and make surveys, create and manage e-mail and sms newsletters and many more.
Previously we discussed about How to create or build your own WAP web sites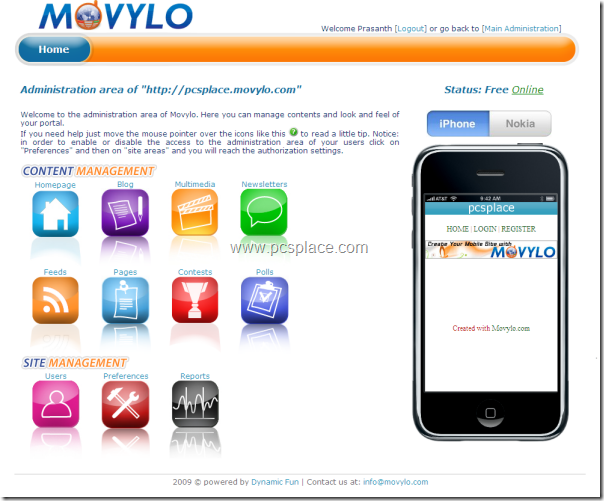 The mobile sites created can be previewed on iPhone and smart phones like BlackBerry etc and you have many options to manage your site. Using this you can create your mobile site, personal or business and publish it online which automatically adapts to any mobile. You can also build and maintain your own mobile blog along with ability to create questionnaires and polls to gather votes and research market in real time. You will also have an option to check statistics and users navigation map. This can be considered as WordPress of Mobile sites.
Create your own Mobile site easily with www.movylo.com