Age Of Empires is one of those games which we have grown playing. And no wonder, its a legendary games. So, all these years down the line, don't you ever feel like playing Age Of Empires? I bet you do.
Obviously you do not have time and resources to get AOE installed on your machine and start playing. So, what if you can play Age Of Empires online for free. This involves no registration, no installation. Just get on to the web site and start playing regardless the OS you are working on.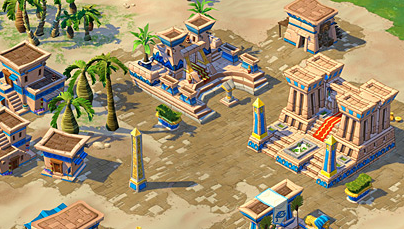 Best WebSite To Play Age Of Empires Online For Free
I am not sure if it comes from the actual developers of AOE, but is surely a similar one. So, I am ASSUMING that it comes from them only. Just like the good old Age of Empires you start building your kingdom from scratch. But there are few things which have been included in this game which makes it a special one.
You earn points while you are playing this and you can use those points to power up your ruling. It tracks your movements and decisions to discover the type of commander you are. Go and rule!