TweetDeck is one of the oldest and most popular Twitter desktop clients that have been launched so far. If you are looking for some good alternatives to TweetDeck for Mac (I am not really concerned about the reasons), then this post would prove to be helpful to you.
We have shared number of "similar programs" and would continue to do so as I love trying out new programs. I have actually come up with this post when I came across few Mac users who used to love using TweetDeck on their Windows machine but did not enjoy the same when they used it on Mac.
So I have compiled this list of free TweetDeck alternatives for Mac. I hope you would find it useful.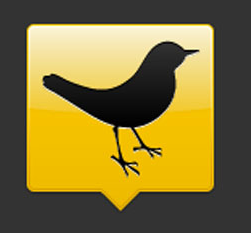 Free Alternatives To TweetDeck For Mac
Echelon
I know that you are aware of the fact that TweetDeck does consume some appreciable amount of your machine's resources. So how about a minimalistic Twitter client? If its fine with you, then try Echelon. It has an interesting feature which allows you to search the Twitter world without actually logging into it, i.e. you do not need an account to peep into the Twitter world.
Janetter
It is not the oldest of the players but have gathered huge appreciation from thousands of its users. There are number of features which make an app which is very much similar to TweetDeck. Unlike TweetDeck, it does not support Facebook account, but if you are looking for Twitter client, it is highly recommended.
Tweetie
One of the most known reasons of you looking for a TweetDeck alternative for Mac is the fact that it is not designed the way a Mac app should be. If this is one of your reasons too, then try Tweetie which is Twitter client for Mac designed for Mac. You will LOVE the way it spreads on your Mac's screen. Check it ouw.
Twitter App
When I say Twitter desktop client, there is no better option than the native Twitter app. Since it comes straight from the Twitter, you can expect it to offer good vibes while using this app, and as a Twitter user, you would appreciate that fact.