I got to know about OS X Mountain Lion when I was looking for a smoother way to upgrade my Snow Leopard to Lion. And while reading about OS X Mountain Lion, I said to my self, "Holy Cow!, This is incredible!."
If you are thinking of upgrading your Snow Leopard to Lion OS X, then hold your thoughts as you are going to witness something BIG in the world of Apple and its name is OS X Mountain Lion.
To be precise, with this brand new OS, Apple wants to bring some of the best iOS features to Mac and they have tagged it as Inspired by iPad. Re-imagined for Mac and soon you will find that it is so true.
On OS X Mountain Lion, you would be working the way one works on iOS. And all the features have been integrated so beautifully that you would surely make you more efficient. Below are some of the top features of OX S Mountain Lion that you would love to know about.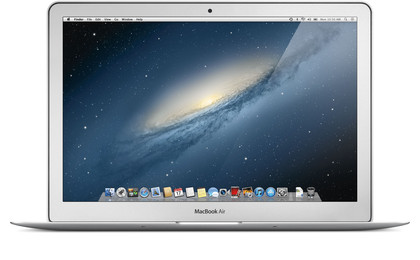 Top Feature of OS X Mountain Lion
iMessage
The all new iMessage is better and bigger than iChat. You can now send texts from your Mac to any other iPad, iPhone, iPod Touch or another Mac. In addition to chatting, tou can share documents, pictures, videos, and much more. It offers a safe, secure and easy way to communicate with other iOS users.
iCloud
On OS X Mountain Lion, you need not worry about the fact that you need to setup this whole iCloud thing on your Mac on Mountain Lion, all you need to do is sign in using your Apple ID and that is it. Now this OS will take care of the setup part and will make sure that iCloud is established firmly on your iOS device.
Notification Center
One of the biggest feature makes it work like any iOS is its notification center. Now you would be notified of any new email, message, calender alert, friend request and more right on your desktop. In order to view it, just swipe to the left and once done checking it out, leave it for a while and it would get disappeared. So, this Notification Center wont be using any of the real estate on your desktop.
Notes
Notes on Mountain Lion would be more advanced. It would be synced with iCloud which allows you to access your notes made on Mac on your iOS device like iPad, iPhone and iPod Touch. So pin stuff, make notes, add images and carry them on cloud.
Game Center
Knowing things about iOS have always made me miss Game Center on Mac. But not now, as with OS X Mountain Lion will let you access Game Center on Mac. You can register to it using your Apple ID, and compete with random people and go up on leader board. It is more like a social network powered by games.
AirPlay Mirroring
With OS X Mountain Lion and Apple TV, you can broadcast your Mac on HDTV. So, you can now use your Mac in your meetings and conferences. It is indeed a great addition.
Gate Keeper
I wont call it a Firewall because it isn't one. But with GateKeeper, your data on OS X Mountain Lion is secure than ever as it prevents your computer from any malicious software. You can customize it according to your comfort level and this what you call security on your terms.
Share Sheets
Sharing is much easier on OS X Mountain Lion. Now you can find a button labelled as Share Sheets on any app which would let you share links, photos, videos, messages, notes, mails right away. Mind you, this includes uploading pictures to Flickr, uploading videos to Vimeo, and tweeting with its integrated Twitter app.