The Government of India has announced a new symbol for rupee. If you want to add new rupee symbol in your PC and use it in your documents, you should install a special  rupee font. Foradian Technologies have developed this font which can be added into your Windows systems as follows..
Download Rupee_Foradian Font.
Save this file in C:\Windows\fonts ( C:\ being the default directory which has Windows Installation files. )
or
Add the downloaded file by navigating to Control Panel > Appearance and Personalization > Fonts.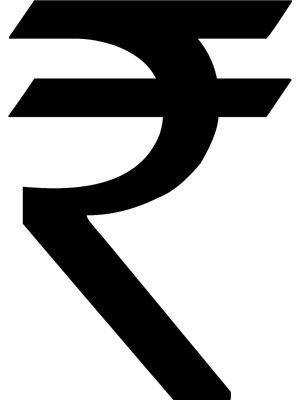 That's it and now you can use this new rupee symbol anywhere like Word documents, Excel worksheets, PowerPoint presentations, etc. The keyboard shortcut for the symbol will be the Grave acent symbol (`) which will be just below the 'Esc' key and above 'Tab'.
In order to use this symbol in your documents, You have to select the Rupee Foradian font, add the symbol and change it back to your default font . By dding the symbol to Symbol list of Ms Word, you can avoid the need to change the font every time.