Customize Google home page the way you like. Google announced a new feature called new Freeze Frame, which lets you personalize your Google search page. You can add your favorite photos or images as the background of the Google homepage. The photos can be uploaded from your computer or can even be selected from Picasa Web Albums.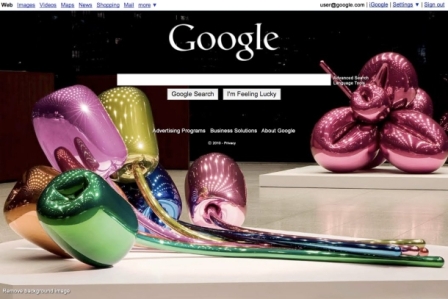 For those who want to use the simple default look of Google can easily switch back easily. This new option helps people to make the google home page look the way they like. This is presently available for users in U.S and it is going to be available for everyone soon. If you want to share your customized home page with everyone, you can can do it by tweeting the screenshot of your homepage using the hashtag #myGooglePage.
Bing has a feature of displaying pictures in the background of its search page but it doesn't provide users to use custom pictures to modify it. With more features being added to Go ahead and personalize Google search page with the pictures you like.