Honestly speaking, I haven't seen many of the TV shows but have loved watching Game Of Thrones. I have loved this TV show so much that I doubt if I could find anything to watch which would give me pleasure comparable to what I got watching Game Of Thrones.
And if you haven't seen this TV Show, then please do watch it. I believe, this is the best TV show ever made. Here are the best ways to watch Game Of Thrones online.
All you need to have is a good web browser and Flash plugin updated on your computer and you can start watching Game Of Thrones online provided you have an Internet connection with decent speed.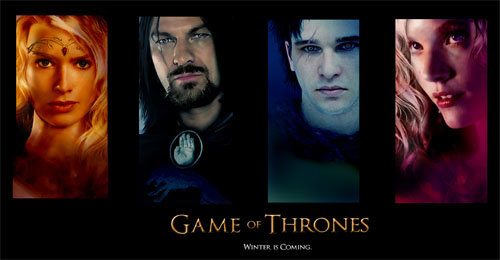 5 Best Ways To Watch Game Of Thrones Online
Couch Tuner
You can find number of links which would let you watch this TV Show online for free. You can browse all the episodes. And once you click on any of the episode, you can check number of links.
Cucirca
This site might not be known much for the broadcasting TV shows but you would surely find ways to watch Game Of Thrones online without much of trouble.
HBO
You can watch Game Of Thrones right on the HBO's official itself. Once you get on to its home page, you can browse across and watch the episode you want. And the best thing about watching this TV on HBO's site is that you do not have to compromise with the video quality.
OV Guide
OV Guide offers you with number of links to watch any TV Show. Apart from that, you can also get links to watch TV shows on Netflix. But, it also lets you watch TV shows for free. You can easily browse across and find the links to watch Game Of Thrones online.
Sidereel
Sidereel is known for broadcasting TV shows for free. And if you want to check out this website for watching Game Of Thrones, then check this website out.